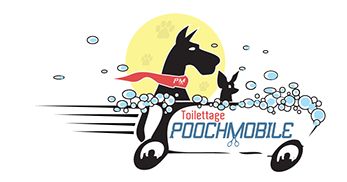 Due to the numerous variables that can complicate the grooming process, such as your dogs age, weight, temperament, coat condition, and even behavioural or heath issues, it's not possible to guarantee an exact price for the grooming of any dog, sight unseen. Experience has shown us that in general the pricing format listed below will give you a pretty good idea of how much you can expect to pay to have your pooch pampered by
Pooch Mobile grooming service!
*Prices are subject to applicable taxes
If you would like to reschedule an appointment, we respectfully request a minimum of 24 hours of advanced notification.
Clients who miss a scheduled appointment without adequate notification, will be asked to pay a
$20 cancellation fee. We thank you for your understanding.